About Sustainable Farming Consultancy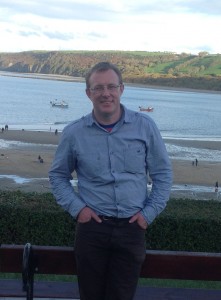 The Sustainable Farming Consultancy offers advice and support on all aspects of Organic, Low input and Agro-ecology based production. Our clients include farmers and growers, organic certification bodies, representative organisations, the Soil Association and Organic Centre Wales.
It is owned and run by Tony Little, who has 18 years experience working in organic and sustainable agriculture in the UK and internationally, and is a member of the Institute of Organic Training and Advice. He studied Agricultural and Environmental Sciences at the University of Newcastle upon Tyne, and has a Masters in crop pest management from Imperial College, London.
He was a key figure at Organic Centre Wales for nearly 15 years and has experience in organic crop and livestock production in the UK and abroad. He works part time on an organic sheep farm near Tregaron which he is diversifying into horticulture.
He has lived and worked in West Wales for 15 years. In that time he has developed a great love and appreciation of Welsh culture. He has a working knowledge of the language, and is well on his way to fluency; in the meantime he thanks Welsh speakers for their patience!
Download Tony C.V.'s